U.S. Coast Guard's Solar  Project for rooftops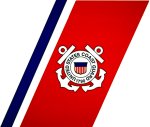 Schneider Electric recently announced it had secured a contract with the United States Coast Guard (USCG) in Puerto Rico to install 2.89 megawatts of solar panels on renovated Coast Guard rooftops over a 13-month period.
The company says the rooftop solar rollout, part of its comprehensive $50 million energy savings performance contract (ESPC) with the Coast Guard, will see electricity production of more than 4 million kilowatt-hours per year.
Combined with new "cool roofs", the solar power systems will slash the annual cooling load of the buildings by 3.9 billion British Thermal Units, resulting in an overall reduction of utility-purchased electricity by an estimated 40 percent.
The cool roof measures included insulation, reflectivity and improved drainage, with energy and operational savings offsetting the costs of implementation.  Other pilot projects carried out by Schneider Electric for the Coast Guard examined HVAC measures, lighting and water conservation.
"Reducing the Coast Guard's energy consumption and developing renewable energy solutions in Puerto Rico not only helps the Coast Guard meet federal mandates, reduce green house gas emissions and stabilize energy costs, but it also can help create green collar jobs in Puerto Rico. This project will have a significant impact on the industry there," said Capt. John Hickey, commanding officer of Coast Guard Shore Maintenance Command in Seattle.
Schneider Electric has a presence in more than 100 countries and currently employs over 110,000 people. In 2010, the company achieved sales of more than $26 billion. Schneider Electric says it has helped clients around the world save nearly $1 billion on energy costs in the last 20 years.
Schneider Electric is probably best known in Australia for its range of Xantrex solar inverters – a relatively common sight in Australian solar households. Solar inverters convert the direct current (DC) generated by solar panels into alternating current (AC) suitable for use in the home and for exporting to the mains grid.
Sourced & published by Henry Sapiecha
Posted on August 23rd, 2011 by Henry
Filed under: SOLAR, TENDERS CONTRACTS QUOTES